I finished another frame this afternoon. Now that I've made a few of these, the turn around time is getting shorter.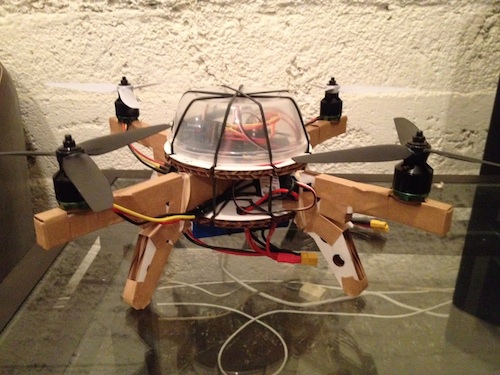 This time with rubber-band shock landing gear, and card-stock motor mounts. They work better than the old aluminum ones from the previous frame. A friend with a bit more flying experience than I came over to help me grab this video.
The paper shocks aren't holding up very well, but I think I can fix that.
Cardboard. It's awesome.
Update: We took it outside and got some test video, this little guy really performs!